WATCH | Transatlantic discussion: Time to ban surveillance-based advertising?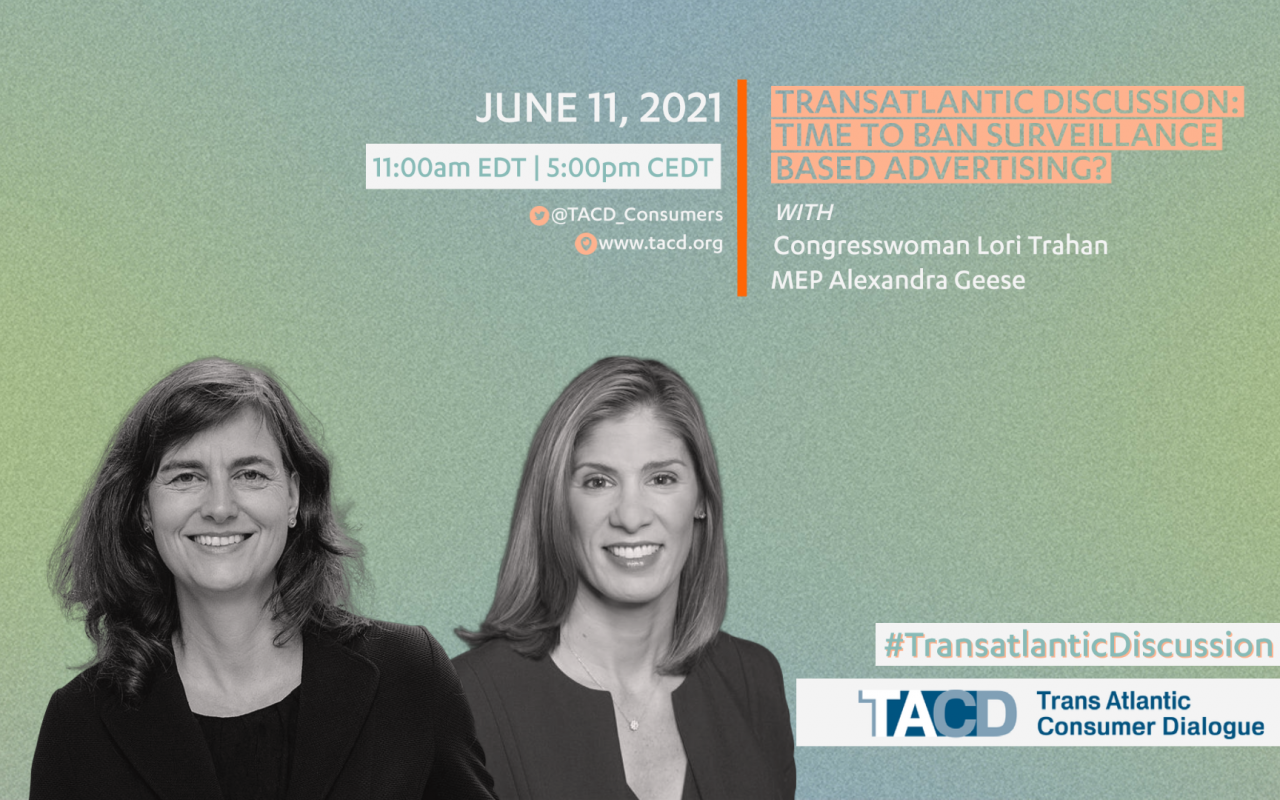 On June 11, 2021, the Transatlantic Consumer Dialogue (TACD) hosted a discussion between MEP Alexandra Geese and Congresswoman Lori Trahan on Transatlantic solutions to protect consumers from surveillance-based advertising.
The discussion covered important issues such as whether a ban is the answer to protect consumers from manipulation and discrimination; and what other measures would be needed to fix the broken adtech system.
Today, consumers are put under constant commercial surveillance online, all in the name of serving targeted advertising. This leads to and reinforces a host of problematic issues, including discrimination, manipulation, privacy violations, chilling effects, the proliferation of misinformation, and more. The role of regulation in tackling surveillance-based advertising is currently at the heart of discussions both in the EU and the U.S.