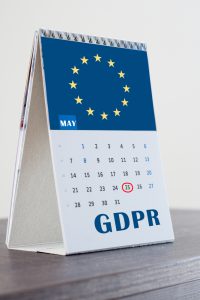 On Wednesday 16 May, TACD member Center for Digital Democracy organised a press briefing on the impact of the General Data Protection Regulation (GDPR) and its implementation in the USA.
The conference gave TACD members Privacy International, The Consumer Voice (BEUC) and the Electronic Privacy Information Center (EPIC) the chance to discuss the EU's GDPR privacy law, which comes into force on 25 May 2018.
GDPR implementation was looked at from three different angles: from the international, EU and U.S. perspective.
Privacy International's Ailidh Callander spoke about how GDPR strengthens the rights of individuals and how it will impose more stringent obligations on companies not only in the EU, but also on US companies offering goods and services to those in the EU and/or monitoring the behaviour of individuals in the EU.
BEUC's David Martin focused on the consumer aspect. Discussing how EU consumers will have stronger privacy rights and how companies need to finally take these issues seriously by changing their approach and practices.
Whilst EPIC's Sunny Kang spoke about the position in the US and where rights fall short. She emphasised that the impetus to modernise US privacy laws has never been greater. Particularly given there is no comprehensive data protection legislation in the US that sets technology-neutral standards for privacy like the GDPR.
Listen to the full briefing here.