Finn Myrstad, Director of Consumer Policy at the Norwegian Consumer Council and co-chair of the TACD Digital policy committee and Charlotte Slaiman, Vice President at Public Knowledge, has been awarded the Mozilla Rise 25 Award. The award is given to individuals who contribute to a more ethical, responsible, and inclusive internet.
Finn Myrstad and Charlotte Slaiman are among the 25 awardees, which include artists, activists, content creators, and service developers. The prize was presented in connection with Mozilla's 25th anniversary on October 13th.
In an era marked by rapid digital transformation, alliances and cooperative efforts play a pivotal role in shaping the future of the internet and making the voice of consumers heard. Organizations like the Transatlantic Consumer Dialogue (TACD) serve as critical forums for international collaboration, bringing together experts, policymakers, and advocates from diverse backgrounds. Through TACD, stakeholders pool their expertise and resources, amplifying their collective voice in advocating for consumer rights and responsible digital policies.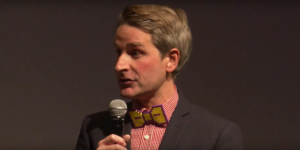 "The award is a great recognition of the work we've put into ensuring consumer protection in a time when is becoming increasingly digital. Many deserve credit for this, both within the Consumer Council and among our partners in Europe and the United States," says Finn Myrstad.
TACD's work, exemplified by individuals like Finn Myrstad and Charlotte Slaiman, underscores the profound impact that collaborative efforts can have in shaping a more ethical, responsible, and inclusive digital future.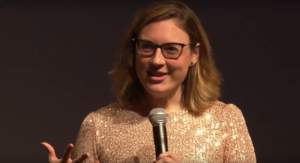 "It is an honor to have received this esteemed award from Mozilla. At Public Knowledge, together with coalition allies, we are making great strides towards building an internet that is more safe, open, and equitable. I am incredibly proud to belong to such a dedicated international community of technology policy advocates." says Charlotte Slaiman
Mozilla is a nonprofit organization working to promote an open and safe internet. Mozilla is known for its web browser, Firefox, and is committed to protecting privacy, promoting open-source software, and giving users more control over their digital lives.