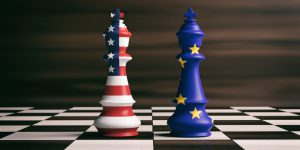 Today, TACD sent a letter to United States Trade Representative, Ambassador Lighthizer and the European Commissioner for Trade, Cecilia Malmström expressing consumer concerns over the impending steel and aluminium tariffs announced by the U.S. government.
The EU's waiver from these tariffs expires on May 1, and it is critical that U.S. and European consumers have access to information about any deals that may be under discussion concerning the terms for a more permanent waiver for the EU from the U.S. tariffs.
Such transparency is necessary for consumers to understand what their governments are proposing and it is especially important to ensure that discussions about a commercial issue do not bleed into backdoor lowering of essential consumer health and safety and environmental safeguards, as conditions for the waiver.
Read the full letter here.