Steering Committee
The TACD Steering Committee are responsible for developing joint strategy and driving forward the network's advocacy activities.
Monique Goyens (EU Co-Chair)
As Director General of BEUC, Monique represents 43 independent national consumer associations in 31 European countries, acting as a strong consumer voice in Brussels, ensuring that consumer' interests are given weight in the development of policies and raising the visibility and effectiveness of the consumer movement through lobbying EU institutions and media contacts.
Ed Mierzwinski (US Co-Chair)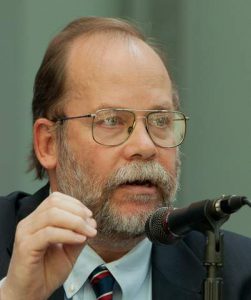 Ed Mierzwinski is a founder of and currently serves as U.S. co-chair of the Steering Committee of the TACD. He has worked in the Washington DC-based federal lobbying office of the Federation of State Public Interest Research Groups (U.S. PIRG) since 1989. He often testifies before both Congress and state legislatures and has authored or co-authored numerous reports on a wide range of consumer issues, particularly credit cards, credit reports, privacy, product safety, identity theft, banking and financial services.
Benedicte Federspiel
Benedicte Federspiel has dedicated almost her entire working life to the consumer cause. In 1970 she joined the Danish Consumer Council, and after having been the Executive Director for many years – she now mainly concentrates on legal matters, ministerial committees, standardisation and Nordic, European and international consumer policy work.
Klaus Müller
Klaus Müller is the Executive Director of The Federation of German Consumer Organisations (Verbraucherzentrale Bundesverband e.V. – vzbv) since May 2014. As the Executive Director of the Consumer Centre of the Federal State North-Rhine Westphalia from 2006 to 2014, he has been involved in consumer politics for more than 10 years.
Jessica Rich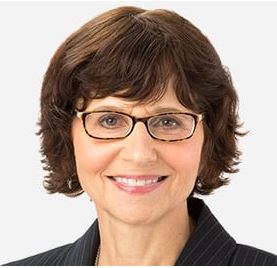 One of the most knowledgeable and well-respected consumer champions in the country, Jessica Rich joined Consumer Reports in May 2017 as Vice President, Policy & Mobilization. In this role, Jessica leads the organization's policy and mobilization efforts to address the most urgent threats and pain points that consumers face today, including data privacy and security, healthcare costs, food safety, corporate accountability, and fairness and transparency in financial services.
Michiel Karskens
Michiel Karskens is Manager of Public Affairs at Consumentenbond – the Dutch consumers union. He has been a consumer advocate for over 14 years. At Consumentenbond he has previously worked as a policy advisor in the fields of energy, competition, trade, and privacy. Michiel regularly testifies at hearings on consumer issues of the Dutch Parliament. He is a member of the Consumer Affairs Committee of the Dutch Social Economic Council, and representative of the Netherlands in the European Consumer Consultative Group of the European Commission (ECCG).
Susan Grant
Susan Grant is Director of Consumer Protection at the Consumer Federation of America. She works specifically in the areas of privacy, identity theft, online safety and security, telemarketing, electronic and mobile commerce, deceptive marketing, fraud, and general consumer protection issues. Ms Grant heads CFA's Consumer Protection Institute, conducts CFA's annual Consumer Complaint Survey, and is a recognised authority on combating consumer fraud and deception.
Robert Weissman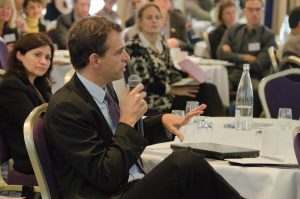 Robert Weissman is President of Public Citizen. He is an expert on economic, health care, trade and globalisation, intellectual property and regulatory policy, and issues related to financial accountability and corporate responsibility. Robert has written extensively on corporate accountability, access to medicines, corporate influence over the political process, the World Trade Organization and regulation of the financial markets.
Information Society Policy Committee
Jeff Chester (US Co-Chair)

Jeff Chester is executive director of the Center for Digital Democracy (CDD), a Washington D.C. non-profit. CDD is one of the leading NGOs advocating for consumers on digital privacy and consumer protection issues.
Through a series of reports and formal complaints endorsed by many consumer groups on such topics as Online Behavioral Advertising (OBA), mobile marketing, social media and other digital marketing practices, CDD successfully engaged the Federal Trade Commission to begin addressing unfair and deceptive practices arising from online advertising.
Finn Myrstad (EU Co-Chair)

Finn Myrstad is the Head of the Digital Services Section at the Norwegian Consumer Council (NCC). The NCC focuses on national and international issues related to net neutrality, data protection, copyright, telecommunication and other issues within the field of digital services.
In 2014, Finn and his team at NCC assessed the terms and conditions of the seven most popular cloud storage services globally, leading to a complaint against Apple iCloud for violating European law by giving itself the right to change its terms of service at any time, without notifying its customers. The terms were subsequently changed in the iOS 8-update.
Food Policy Committee
Steve Suppan (US Co-Chair)

Steve Suppan is a Senior Policy Analyst at the Institute for Agriculture and Trade Policy, where he has worked since 1994. Steve's current work portfolio includes analysis and advocacy concerning the Transatlantic Trade and Investment Partnership (TTIP) and Transpacific Partnership (TPP) agreements; commodity derivatives market regulation; food and agricultural applications of nanotechnology; and food safety. Most of his articles, including regulatory comments to U.S. and international agencies, are posted at www.iatp.org. He writes IATP's Global Food Safety Monitor.
Camilla Udsen (Interim EU Co-Chair)
Camilla has been a Senior Food Adviser in the Danish Consumer Council since 2001. She has an MSc in Food Technology and nutrition and a PhD in molecular microbiology. Her areas of expertise are: consumer-related EU food policy, food labelling, nutrition, and biotechnology. Camilla represents consumers in several Danish food-related committees and she is a member of the food expert team and the food reference person groups of the European Consumers' Organisation, BEUC.
Henry Uitslag (EU Co-Chair – on sabbatical)

Henry Uitslag has been a Food and Nutrition Campaigner at Consumentenbond since 2006. Henry's working area covers all aspects of food and nutrition, such as food safety, health- and nutrition claims, labelling, GMO, and animal welfare. Henry is member of the food expert teams of Consumers International and BEUC.

Intellectual Property Policy Committee 
James Love (US Co-Chair)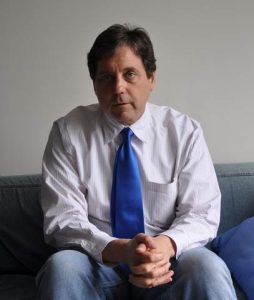 Mr Love is the Director of Knowledge Ecology International (KEI). He is also the US co-chair of the TACD Intellectual Property Policy Committee, and the chair of the Essential Inventions board of directors. He advises UN agencies, national governments, international and regional intergovernmental organisations and public health NGOs, and is the author of a number of articles and monographs on innovation and intellectual property rights. In 2013, Love received the Electronic Frontiers Found Pioneer Award, to recognise leaders who extend freedom and innovation in the realm of information technology.
Agustín Reyna (EU Co-Chair)

Agustín works as a Senior Legal Officer and Digital Team Leader in BEUC, The European Consumer Organisation. BEUC represents 43 independent national consumer associations from 31 European countries. The primary task of BEUC is to act as a strong consumer voice in Brussels and to try to ensure that consumer interests are given their proper weight in all EU policies.
Within BEUC, Agustín follows the EU developments around consumer rights in the digital environment. He leads the Digital Team coordinating BEUC's policies in the area of copyright, data protection, telecommunications and competition.
He can be contacted at are[at]beuc[dot]eu
Product Safety and Chemicals Policy Committee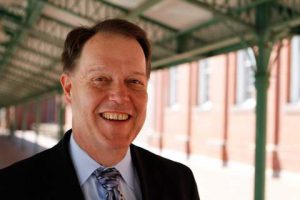 Jaydee Hanson (US Co-Chair)

Jaydee Hanson works as a senior policy analyst for the Center for Food Safety on issues related to nanotechnology, animal cloning and animal genetic engineering. He also works for the Center's sister agency, the International Center for Technology Assessment (ICTA) where he directs their work on human genetics, synthetic biology and nanotechnology. He is a fellow of the Institute on Biotechnology and the Human Future.
Sylvia Maurer (EU Co-Chair)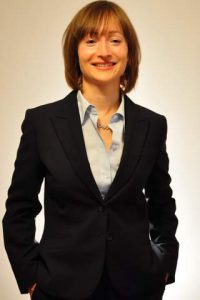 Sylvia Maurer is the Senior Policy Officer for Safety and Environment at BEUC, the European Consumer Organisation, joining in 2007. Sylvia has worked for the consumer movement for nine years with relevant experience in the area of sustainable consumption and production and on safety issues such as chemicals in products and on nano-materials.
Financial Services Policy Committee
Ira Rheingold (US Co-Chair)

Ira Rheingold serves as the co-chair of the Financial Services Committee of the TACD. He is Executive Director of the National Associationof Consumer Advocates (NACA), an organisation dedicated to protecting consumers from unfair and deceptive business practices. At NACA, Mr. Rheingold has testified before both Houses of Congress on various mortgage lending and consumer finance issues, offered commentary before federal agencies charged with regulating financial service industries and protecting consumers, and helped draft amicus briefs on issues of great concern to consumers before the nation's highest courts.
Anne Fily (EU Co-Chair) 
Anne Fily has held the position of Director – Legal and Economic Affairs at BEUC, the European Consumer Organisation, since her appointment in March of 2008. She leads BEUC's work on financial services. Ms. Fily is vice-chair of the Financial Services User Group set up by the European Commission and treasurer of the European Financial Inclusion Network.
TACD Staff
Anna Fielder
Anna has been a consumer and privacy advocate for many years, after having trained as a classics scholar and spending a stint as a travel reporter and editor, working for Which?, the UK consumer organisation. She is currently Board Chair Emeritus and senior policy advisor to Privacy International and senior policy advisor to the Transatlantic Consumer Dialogue (TACD), covering all aspects of consumer policy from regulations to digital rights; she also works, when time permits,  as independent policy researcher/advisor for other public interest organisations. She was previously regional Director at Consumers International where she put issues related to online rights and data protection on the consumer organisations' priority agenda,and set up the TACD back in 1998.
Alexandra Graziano

Alexandra coordinates the Transatlantic Consumer Dialogue (TACD). She is responsible for organising the work of the TACD Steering Committee and thematic Policy Committees in developing policy recommendations as consumer input. She further manages key strategic and high-level relationships with a range of stakeholders, including the EU and US governments as well as wider civil society.