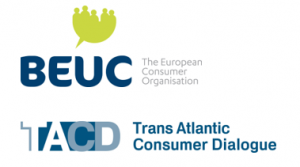 Following TACD's 18th Annual meeting in June, TACD and BEUC will be organising a joint conference on Competition.
The half-day conference, which will take place in Brussels on 20 June, will provide a platform for experts to look at the trans-Atlantic dimension of enforcement of competition law in two very important areas for consumers: privacy and competition law, and how antitrust can help ensure the affordability of medicines.
You can register for this event here.
The full programme can be found here.